Everyone needs a girls weekend away every now and then—especially mums! It's easy to become overwhelmed and burnt out from parenthood, and even the hardest working mothers will find themselves struggling if they don't take the time to enjoy a girls weekend away every so often.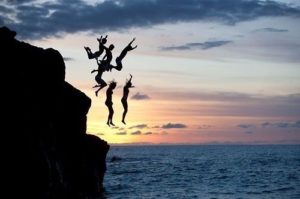 In fact, one scientific study found that "parental burnout has a statistically similar effect to job burnout" on the family unit; this type of burnout can negatively affect the entire family, including mum, dad, and even the kids.
If you are feeling stressed, overtired and just plain burnt out from parenting, you need to start planning a girls weekend away as soon as possible. Still not convinced? Let's take a closer look at 4 reasons why girls weekends away are healthy for the entire family.
Girls weekends let you de-stress and come back energized
It's hard to do a great job as a parent when you are burnt out. You may find yourself getting frustrated at every little problem that occurs or even find yourself simply unable to carry out tasks at hand while you're feeling listless. A girls weekend away will leave you refreshed, energised, happier—and ready to take on the world (and parenthood) again!
Girls weekends let kids bond with their other parent
One of the overlooked benefits of a girls weekend away is that it lets your kid(s) bond with their other parent! Depending on your work schedule, it might be rare for the kids to get alone time with someone other than mom, so this precious bonding time will do wonders for their relationship. They might even get to plan a special weekend of their own and take a trip somewhere fun, such as the park or zoo.
Girls weekends help strengthen your relationship with your partner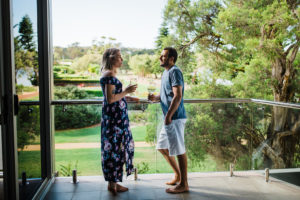 It may seem counterintuitive—how does going away with your girlfriends help your relationship, after all? but going away with the girls for a weekend helps promote healthy alone time away from your partner. Healthy alone time is essential in a relationship as it allows you to reflect on your individuality rather than solely considering yourself in the context of being a wife and mum. Time away with your friends also lets you miss your partner, something that you probably haven't done in a while, especially if you have kids and are always running errands or doing family events together. When you get back after the weekend, you'll find that your relationship is strengthened by your ability to acknowledge when you need a bit of space—and your ability to remember what it is like to miss your partner when they are away!
Girls weekends make you happy
The simplest truth of girls weekends is this: they make you happy! You will have a great time hanging out with your friends and taking a mini-vacation away from the stresses of life, whether you're overwhelmed with work, cleaning the house, taking care of the kids or all of the above. A girls weekend with your friends will leave you happier when you get back—and happy you means you'll be ready to take on life (whether it's an overdue memo from work or helping your daughter with a science project) all over again.