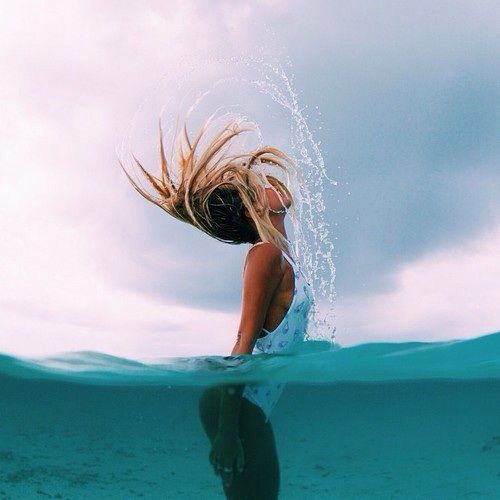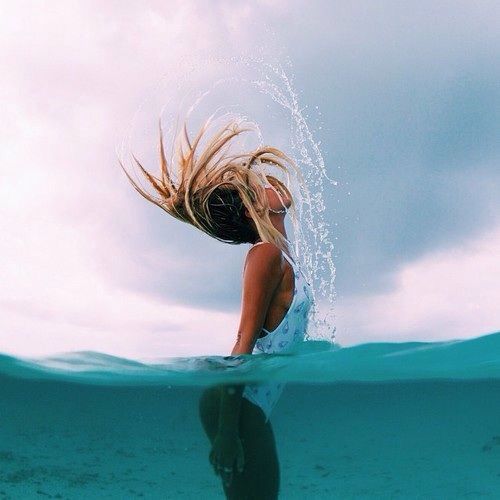 Take a break from work and pack those bags ladies!
It's true, scientific studies from Harvard have proven friendships can extend our life expectancy – so pack your backs for a girls weekend getaway.
Working 9 to 5 with no holiday breaks, looking after the fam, being connected and engaged in our digital lives almost 24/7 - it's no wonder we need an escape.
As it turns out science is here to help, as that getaway is set to be vital for your personal health - but more importantly escaping with your friends is even more so.
The study found the benefits of a getaway with the girls are:
Lower chances of heart disease
Produce higher levels of oxytocin
Help us tolerate pain
So, get the girls together because a girl's weekend is in order and we have the top spots in Perth for you.
Dunsborough Dream from $400pp
With beaches, wineries, breweries and great boutique shopping this coastal gem has something for everyone. We have hand picked this fantastic offer that's sure to be a favourite this summer.
Stay two nights in a beachfront resort villa, just a 10-minute walk from the town centre with breakfast delivered, bubbles on arrival and exclusive maps to some secret swimming spots!
PLUS your choice of TWO classes:
Sip & Stretch
Yoga
Release & Recovery
Guided Meditation
Infrared Sauna Therapy
Gin Tasting
Wine & Cheese Pairing
Wine Tasting
Gourmet Grazing Board
Raw Treat Platter
Sushi Platter
SUP Hire in the Bay
EXTRA additional activity of your choice:
2 Course Lunch at Amelia Park, Aravina Estate or Wise Winery
Massage or Facial
Tarot Reading
Clairvoyant Session
Male Life Drawing Class
Surf or SUP Lesson
Jetboat Tour or Thrill Ride
Coasteering
Half Day Wine Tour
Styled Beach Picnic
Indian Spice & Cooking Class
Check availability and book this package online here. 
The Freo Fling from $415pp
Love a good weekend in Freo? With so much going on for it from sunset beach markets to breweries and restaurants, this little port town is the perfect escape for a weekend with the girls. Choose to chill and relax or to drink and laugh with this cute 'choose your adventure' package:
Two nights at the historic Esplanade Hotel or stay harbor side at Be. Apartments, two breakfasts from cult favourite The Attic and bubbles to get your weekend started.
Your choice of TWO great activities such as:
Sunset Cocktail
Yoga Session
Meditation Session
Cheese Fondue & Wine
Chocolate Tapas & Churros
Sip & Stretch* (with bubbles)
Brewery Tour & Tasting
Full Day Bike Hire
Gin Tasting Flight
Gin Tour
EXTRA additional option of your choice:
Make-up Class
Mini Mani & Pedi (min 4)
Massage (30 mins)
Tarot & Palm Reading
Asian Feast with Wine
Two Course Beachside Lunch or Dinner
High Tea
Escape Room
Little Creatures Experience
Male Life Drawing Class (min 6)
Check availability and book this package online here.
Swan Valley Soirée from $400pp
Get the ladies together for a weekend of relaxing and pampering in the Swan Valley. With gorgeous vineyards and delicious food our Swan Valley Soirée is the perfect weekend getaway. Stay at the stunning Mandoon Estate or relax by the pool at The Vines Resort and enjoy yoga, champagne Pilates, wine & chocolate and more!
This Package Includes:
* Two Nights Accommodation
* Two Breakfasts
PLUS your choice of Two Activities:
Welcome Cocktail
Sip & Stretch
Yoga
Meditation
Wine Tasting
Wine & Food pairing
Cider Tasting Paddle
Gin Tasting
Grazing Board (min 4)
EXTRA additional activity:
Brewery Lunch/Dinner incl glass of wine
3 Course Fine Dining Lunch/Dinner ($20pp surcharge)
Brewery Tour
Half Day Wine Tour*
Mandoon Kayak Tour
High Tea
Horse Trail Ride
Tarot or Psychic Readings
Find out more here.
Yallingup Retreat Weekend from $420pp
If a weekend of yoga, meditation, and delicious food is what you're looking for, then the Premalaya Retreat in Yallingup is exactly what you need.
This all inclusive package includes:
2 Nights (2 Bedroom Chalet)
Sparkling on Arrival
2 Delicious Breakfasts
Ayurvedic Dinner Friday
Gourmet Grazing Board
Yoga session
Meditation session
Two Course Lunch at Amelia Park*
Aquarium & Injidup Natural Spa Guides
Check availability and book this package online here.
5. Gin & Yin Retreat Margaret River from $400pp
If you are looking for a perfectly balanced weekend of health, food and fun, then this is the weekend for you. Staying at the Giniversity Headquarters this all inclusive package includes:
Two Nights in a chalet (twin share)
One Delicious Breakfast
One Bloody Mary Brunch
Lunch at the Brew House
Dinner Friday Night
Gourmet Grazing Board
Two Yoga Sessions
Gin or Vodka Cocktail
Local Gin Trail Guide
Check availability and book this package online here. 
6.  Vineyard Escape from $460pp
Escape the city, and spend your weekend in the newly renovated and picture perfect Yungurra Estate. Set up on the hill, amongst a gorgeous vineyard with sweeping ocean views, this forrest hideaway is private and secluded yet only a 5 minute drive to Dunsborough and Yallingup. This all inclusive package includes:
2 Nights at Yungurra Estate
Sparkling on Arrival
2 Delicious Breakfasts
Dinner at Caves House on Friday
Full Day Wine Tour
Lunch at Black Brewing
Gourmet Grazing Board
Aquarium & Injidup Natural Spa Guides
Third night FREE when staying midweek (ex school holidays)
Check availability and book this package online here.