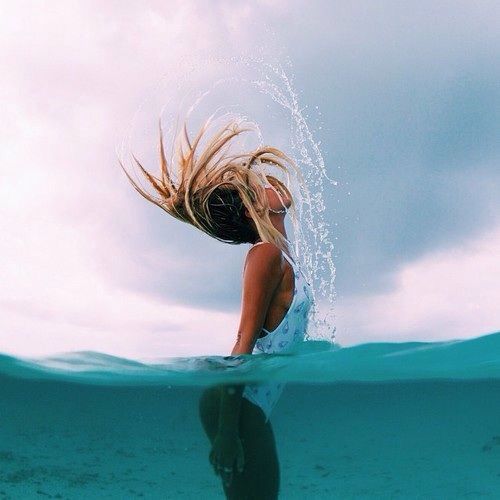 Cancel your plans to just keep working and pack those bags.
It's true, scientific studies from Harvard have proven friendships can extend our life expectancy – so pack your backs for a girls weekend getaway in Perth.
Working 9 to 5 with no holiday breaks, looking after the fam, being connected and engaged in our digital lives almost 24/7 - it's no wonder we need an escape.
As it turns out science is here to help, as that getaway is set to be vital for your personal health - but more importantly escaping with your friends is even more so.
The study found the benefits of a getaway with the girls are:
Lower chances of heart disease
Produce higher levels of oxytocin
Help us tolerate pain
So, get the girls together because a girl's weekend is in order and we have the top spots in Perth for you.
Dunsborough Weekend from $360pp
With beaches, wineries, breweries and great boutique shopping this coastal gem has something for everyone. We have hand picked this fantastic offer that's sure to be a favourite this summer.
Stay two nights in a beachfront resort villa, just a 10-minute walk from the town centre (Regency Beach Club or Geographe Cove Resort) with two breakfasts delivered, bubbles on arrival and exclusive maps to some secret swimming spots!
PLUS your choice of TWO classes:
Yoga
Pilates
Champagne Pilates
Wine & Cheese Pairing
Gin Master Class
Bubbles Master Class
Release & Recovery Session
Meditation
EXTRA additional activity of your choice:
2 Course Lunch at Aravina Estate
2 Course Lunch at Wise Winery
Styled Beach Picnic
Surf or SUP lesson
Cocktail or Makeup Class
Tarot or Psychic Readings
Indian Spice & Cooking Class
Horse Trail Ride
Male Life Drawing Class
Check availability and book this package online here. 
Fremantle Weekend at $400pp
Love a good weekend in Freo? With so much going on for it from sunset beach markets to breweries and restaurants, this little port town is the perfect escape for a weekend with the girls. Choose to chill and relax or to drink and laugh with this cute 'choose your adventure' package:
Two nights at the historic Esplanade Hotel or stay harbor side at Be. Apartments, two breakfasts from cult favourite The Attic and bubbles to get your weekend started.
Your choice of TWO great activities such as:
Sunset Gin tasting
Choc Churros & Tapas
Yoga
Mediation
Champagne Pilates
EXTRA additional option of your choice:
Comedy Night
High Tea
Tarot Reading
Wine & Cheese Tasting
Makeup Class
Mani Pedi
Half Hour Massage
SUP or Kayak Paddle
Check availability and book this package online here.
Swan Valley Weekend from $400pp
Get the ladies together for a weekend of relaxing and pampering in the Swan Valley this summer. With gorgeous vineyards and delicious food our Swan Valley Soirée is the perfect weekend getaway. Stay at the stunning Mandoon Estate or relax by the pool at The Vines Resort and enjoy yoga, champagne Pilates, wine & chocolate and more!
This Package Includes:
* Two Nights Accommodation
* Two Breakfasts
* Sparkling on arrival
PLUS your choice of Two Activities:
Yoga
Pilates
Champagne Pilates
Meditation
Wine & Chocolate Pairing
Wine Tasting & Cheese Platter
Kayak Hire
Cider Tasting Paddle
Happy Hour Cocktails
EXTRA additional activity:
2 Course Lunch at Winery
Half Day Wine Tour
Food & Wine Tasting Flight
High Tea
Mani & Pedi
Horse Trail Ride
Tarot or Psychic Readings
Find out more here.
Yallingup Retreat Weekend All-inclusive from $400pp
Recently voted the best town in Australia! Get yourself down to Yallingup and stay at Premalaya Retreat for a weekend of beaches, relaxation, food and fun! We've found the perfect relaxed weekend, which is great value and ALL INCLUSIVE!
Two Nights in a retreat chalet
Two Breakfasts
Two Dinners
Sparkling on Arrival
Lunch at Aravina Estate
Wine & Cheese Pairing
Yoga session
Meditation session
Aquarium & Injidup Natural Spa Guides
Check availability and book this package online here.
Glamping in Yallingup from $400pp
This all-inclusive Glamping Weekend has all your food and activities included - making it the perfect no stress weekend getaway
This ALL INCLUSIVE package includes:
Two Nights Glamping
Two Breakfasts
Sparkling on arrival
Dinner @ Caves House
Two Course Lunch @ Wise Winery
Gourmet Grazing Board
Gin or Bubbles Masterclass
SUP Hire or Yoga Class
Guides to Secret Swimming Spots
Check availability and book this package online here.
Rottnest Retreat Weekend from $365pp
Venture overseas to Perth's favourite island – Rotto. We never get tired of exploring this beauty and all it has to offer. If you're looking for a little luxury with your girlfriends and minimal organising, then take a look at this package:
Two Nights Lakeside at Karma Rottnest
Two Buffet Breakfasts
Sparkling on Arrival
Return Ferry from Freo
Yoga Session
Sound Healing Session
Lawn Bowls & Pimms
Late Check out 12pm
Check availability and book this package online here.